As a part of my last blog on Master Amazon Associate to Earn passive income in 2021, I will cover here the top 7 ways to maximise profit with Amazon Affiliate.
As you all know Amazon Associate is an awesome way to start Affiliate Marketing and start making money online. But most of us get stuck after creating Amazon Associate account and don't know what to do next to make income. Even I faced the same issue when I signed up for my first Amazon Affiliate account and my account was closed after 180 days as I could not make any income.
But you need not have to worry, I will share the tactics I used and will use to Maximising Amazon Affiliate income.
As you read this blog, you will surely get an idea on which technique you should go with and start making a good income. Make sure not to miss any points.
Tactics to follow to Maximise profit with Amazon Affiliate link
The tactics which I will list below follows Amazon Associate rules and 0% chance of getting banned. So let's start looking into it.
1. Create Niche Blog or Website
The first is creating a blog, you can create a blog easily by going to blogger by google. This is probably a very easy step to follow in this tactic. But wait, I have mentioned create niche blog or website. This is where every affiliate marketer goes wrong and then thinks why am I not earning.
What is a Niche Blog?
I will explain it easily, Niche blog would mean a blog or website where you talk only about one category at a time. For eg, a kitchen appliance review blog will be focused only on content or products related to kitchen and not anything out of its context or category.
It is very important to focus on a niche and create your content accordingly. Search on Amazon which category would you like to promote and which category does not have a lot of competition on Google. If you do this, you will focus on one category and write good review stuff or article about it.
2. Embed Amazon Affiliate link to the product you mention on your blog
Once you create your blog and did a research about your niche or Interest, You can start writing your blog. I know you must be thinking where will you find the content for your blog.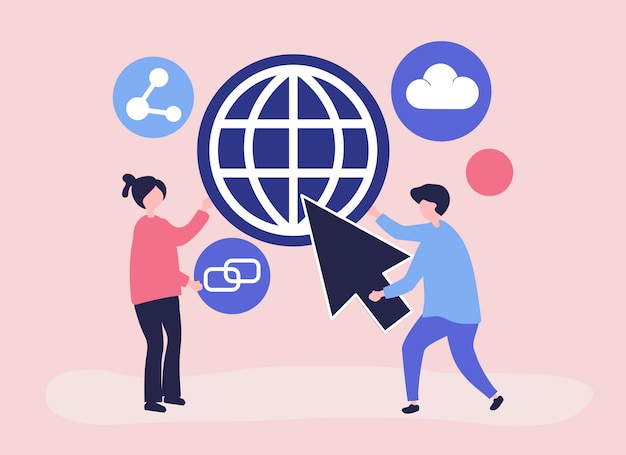 let me give you some idea on creating a blog
You can either review a product in your blog, by embedding the link in the product name you mention in your blog.
You can write about top products you like in a category. For e.g. taking about top Amazon gadgets available on Amazon under $5.
You can do a comparison of the products in your blog. It might be any category which you focus.
3. Put Amazon Affiliate/Website link on Your Social Channel
Even if you have little traffic on your website, you can still promote your Affiliate links. I will tell you how.
1. Share the content you write about the product review on your Facebook, twitter or even LinkedIn. Few interested users will surely click and visit your website and may even like what you are recommending. But make sure your blog is neat and clean. People usually like to visit website with good user interface.
2. Share Affiliate links on YouTube Video description. You might have noticed, even if YouTubers are not reviewing a product in the video, they will still recommend what they are using while shooting the video. They might recommend you camera, Laptop or even phones which they are using. This is a great way to promote affiliate link.
3. Use Pinterest to recommend the products. Pinterest is a great way to pull traffic to your website and maximise your earning through Affiliate link. You can easily create a graphic for sharing it on Pinterest in image or video form using Canva. While making a graphic on canva keeping the image or video informative. Users from Pinterest usually click more on content that is informative.
Can you put amazon affiliate link directly to Pinterest?
Good news is that you can now directly put a link on Pinterest without worrying about getting Banned.
4.Make use of Quora in answering similar questions related to your Amazon Affiliate blog. Ensure not using Affiliate link directly on Quora or they might directly ban you from the platform.
4. Use Amazon Native or Banner Ads on your Website
Using Amazon Affiliate native or Banner Ads related to your website niche increases the chances of visitors clicking and buying through your link. Native Ads appears in a responsive mode no matter where you place them, i.e. within your content or after your content. Based on users' behaviour, Amazon will show your visitors relevant Ads and its quite responsive. Another way is that you can add the Ads by selecting on your own from here.
5. Keep yourself updated on Amazon Deals
Several brands offer deals on their product on Amazon. Making deals available for your visitors is a great way to maximize your profit. However, I recommend short listing deals based on your visitors' interest and your content. Showing deals out of context would not make sense to your visitors, and eventually you would give up if you don't get the right product at the right place. Keep optimising the deals through banner ads to maximize your profit.
6. Prime Day –Maximise Amazon Affiliate profit
Not much of the bloggers talks about this major day. Prime day is the most profit making days for Affiliates like you. Stuffing the right keywords with a comparison blog will eventually pull more orders through your Affiliate link.
A small tip I can give you here is that, keep your blog to the point. Research on which new product is launching on Amazon Prime day. New Products from brands usually offer a good deal on Amazon when they launch their product on Prime day or maybe a few months back.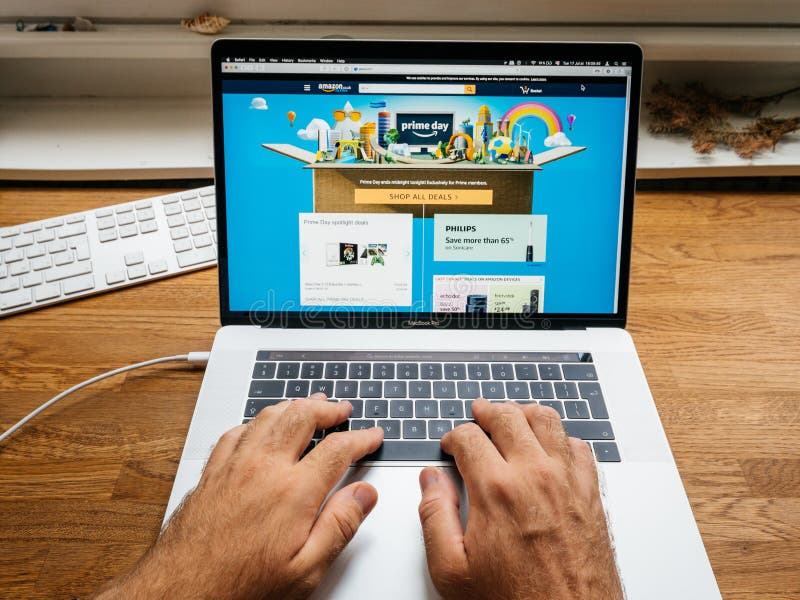 How to choose which new product to select for Amazon affiliate blog or comparison blog?
Well, selecting a new product for promoting it on your website should not be difficult if you follow my guide.
See which new product they launched on Amazon: You can find which product is newly launched on Amazon here. Or Search for a new product on amazon on Google.
Select the product you think can be relevant for your visitors.
Once you select the product or products, see if this doing good promotion on Google or other medium. Hit and trial can do this.

Search for the brand keyword on google. See if the brand keyword is showing their ad. If yes, then they are promoting their product as well.
Now head to their website and direct yourself to their social media channel. Can you find a good fan following or maybe a good number of likes or views on their post? If yes, then your work is simplified. You got the product to promote.
Follow these steps for other product or brand as well.
7. Amazon Best Seller – Relevant Category
If you miss this out on Normal Affiliate blog, then you are missing out a chance of making a profit. On Amazon Best seller, you can choose the category you want to promote. They update this dashboard on Amazon every hour based on the orders the product or brand receives. I am sure you did not know about it. You can make a good use of Amazon Best Seller to choose and promote the product to your visitors.
Pro Tip: Whenever you create a blog, do not forget to use images wherever you can. Learn about your audience interests from google Analytics. If your blog is new, well use Pinterest and Quora to drive traffic to your website as covered in the blog
Conclusion
That's all for today. You now know how to promote Amazon Affiliate link and maximise your profit. Make money while you're sleeping. Our guide on Master Amazon Associate to Earn passive income in 2021 will show you the path to follow..